Ready to get rewarded?
Ready to get rewarded?
How It Works
100 reward points = 5% credit value
Start redeeming once you accumulate 6000 reward points
Redeem up to
1500
at a time
The Summer Society Membership Benefits

Points
Earn 1 point per 1 spent. Points can be redeemed against any purchase within 12 months.

Birthday Gift
A special birthday credit of 1000 points can be redeemed just in time, on your birthday.

Special Monthly Offers
One special offer every month, just for members.
Seasonal Savings
Enjoy savings designed for you determined by occasion, season and spends.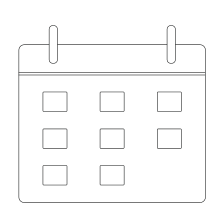 Early Access
Members will always come first, which includes first access to all launches.

Exclusive Events
Along with exceptional service, members get access to invite-only events designed for like minded folk.
Upon membership, your points will appear on the home page.
Frequently Asked Questions
What is The Summer Society?
It is a members only program that gives customers access to offers, gifts, invites, and points per purchase that can be redeemed in the future.
I've purchased the membership; how do I view my points?
Upon purchase, you can log into your summer house account to view the points and offers available to you.
How do I log in to my account?
You can log in to your account by using your email address and password, same as the one used while creating your account.
Once you've redeemed the offer of your choice, copy the unique coupon code given to you and use the same at checkout.
What about all my past purchases?
Points from all your past purchases will be automatically added to your account. For this, please ensure you use the same email address you have used for your past purchases.
Is it a one time purchase?
Yes, The Summer Society membership will be a one time purchase.
Is the membership calculated based on purchase date or calendar year?
It is calculated based on your purchase date.
How do birthday points work?
Birthday points will be rewarded only if the date is updated at least 30 days prior to the birthday.Please note that these points are rewarded on your birthday and not when the birthday is entered.
My past purchase points are not reflected in my account.
Please write to us at friends@thesummerhouse.in and we'll surely help sort this for you.
Can I return an offer once redeemed?
A redeemed offer cannot be returned or reused.
How do I collect and redeem points?
For every rupee spent, you earn 1 point. Once you accumulate 6000 points, they can be redeemed. For every 100 points in your account, you'll receive a credit value of 5% i.e. 100 points = 5 credit value 6000 points = 300 credit value 12000 points =600 credit value and so on.